Reggie Graves & Jazz Theory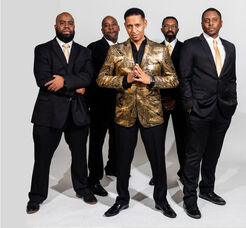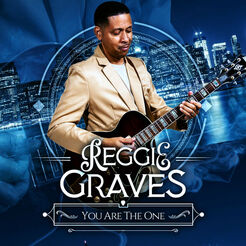 Show Info
Minimum Purchase Note
Please note, in addition to ticket purchases there is a $10.00 minimum purchase of food or drinks required per person. Ticket price does not include gratuity.
Date
Friday, December 1, 2023
2 Shows
7:30pm
10:00pm
Club Hours
6:00pm - 12:00am
kitchen open 6:00pm - 11:00pm
Cover Charge
7:30pm - $20.00
10:00pm - $20.00
Bio
Reggie Graves is a Smooth Jazz Guitarist singer, songwriter, producer in Charlotte NC. His style of musical influence range from Gospel, Jazz, R&B, Rock, Progressive Jazz, Funk etc.
Inspired by artist such as Earth Wind & Fire,Gino Vanelli, Norman Brown, Carlos Santana and others, his music will connect with audiences from different cultures around the world.
In 2019 his Smooth Jazz single release entitled "You are the one" charted round the 20's on internet radio stations across the country. He is soon to release his full album Project in Feb 2020 entitled "You are the one".
Reggie Graves has performed and recorded with various artists throughout his musical career such as Donald Lawrence & The Tri City Singers, Darryl Coley, T.D Jakes, The Clark Sisters, Shirley Caesar, Stephanie Mills, Nick Colionne, Paul Taylor, Mike Phillips, Marcus Johnson and a host of others.
This year 2020 Reggie is looking to become that new face and talent in the Smooth Jazz world. He has something unique and special about his music and his style of playing I'm sure the world will love to hear.
View Full Reggie Graves Bio >>

Website
Social Media
Facebook