Wheel Session 46
Tom Wright's Cat and Mouse Ensemble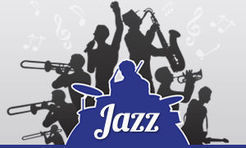 Show Info
Minimum Purchase Note
Please note, in addition to ticket purchases there is a $10.00 minimum purchase of food or drinks required per person. Ticket price does not include gratuity.
Date
Thursday, June 21, 2018
Show Time
7:30pm - 9:30pm
Cover Charge
$10.00

Bio
Saxophonist Tom Wright is a unique and brilliant player. His Jazz compositions are much more than songs; they are musical journeys that take the listener to exotic locations … Tom is an avid World Traveler who brings his explorations to the stage. Therein, every Cat and Mouse performance is unique and stretches the band in new directions. Don't miss this opportunity to hear Tom at Wheel Session 46. His band features Phillip Howe keyboards and trumpet, Robert Nance bass, and Kevin Korschgen percussion.
The "Wheel Sessions" is a jazz performance series hosted in Greenville South Carolina. Performances begin at 7:30 pm, and are held in front of an intimate listening audience. Wheel Session 46 will be held at Blues Boulevard. There is a $10 (cash) entrance fee, and food and drinks will be available for purchase at the club. To reserve a seat, phone or text (312) 520-2760 or email Kevin Korschgen at kmkorschgen@gmail.com.
View Full Wheel Session 46 Bio >>

Social Media