Tony Exum Jr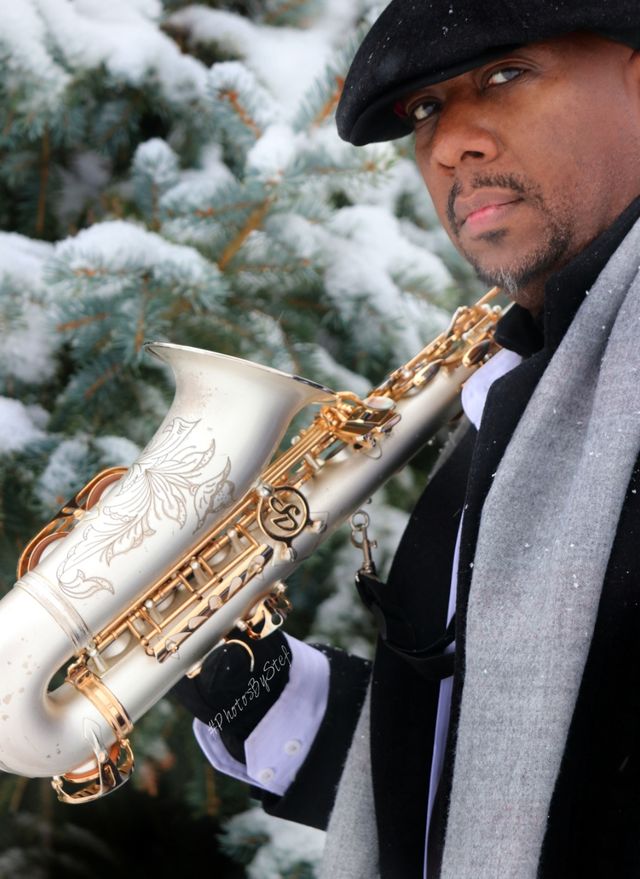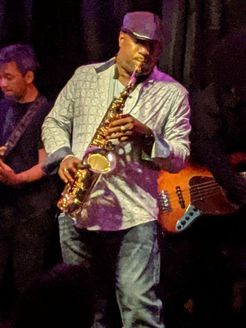 Upcoming Shows
Bio
Thomas "Tony" Exum, Jr. was born in Colorado Springs, CO. He spent much of his childhood traveling from Germany, to Mississippi, to New Orleans, Phoenix and back, due to his military upbringing.
At the age of 11, Tony picked up a saxophone given to him by his uncle Larry Francis, Jr., a U.S. Army musician for the first time and soon developed a passion for it . Largely self taught thru high school, Tony was formally educated at Denver University's Lamont School of Music. At age 20, Tony began performing on a regular basis as professional in Colorado Springs, Ft. Collins, Boulder and Denver. After many years of daily practice, unpaid gigs, R&B and Funk cover bands, making demos in home studios, day jobs as an insurance/call center professional and constant work on his craft, Tony began his solo journey in 2008 and released two critically acclaimed CDs 2010 (Finally) and 2012 (The One) respectively. Tony has toured nationally at jazz festivals, clubs, corporate events on a regular basis since 2010. Notable performances include Blues Alley in D.C., St. James Live in Atlanta, GA, Yoshi's in Oakland, 2019 San Diego Smooth Jazz Festival, 2019 Winter Park Jazz Festival among many others. In 2011, he was named International Breakout Star by Los Angeles based Coffee Talk Jazz Radio.
In 2014 was honored by the CO/WY/MT NAACP Freedom Fund for excellence in the arts and involvement in the community as well as the W. Juanita Roberts Award from the Iota Beta Chapter Alpha Kappa Alpha Sorority in 2015..
In his free time Tony has mentored several youth in music including the talented saxophonist Nico Colucci and volunteers his time with students across Colorado including youth talent from the Colorado Springs Conservatory, Sand Creek Elementary and Broadmoor Academy of Music and as a African American Youth Leadership Conference as a presenter since 2016. Tony is a voting member of the National Academy of Recording Arts and Sciences and has the pleasure of voting for the Grammy Awards each year.
As a side man and opening/co-headlining act he has performed with and shared stages with R&B artists KeKe Wyatt, Sunshine Anderson, Kelly Price, actor-singer Leon, the Temptations and Four Tops, jazz legends Najee, Norman Connors, smooth jazz peers Julian Vaughn, Adam Hawley and Nick Colionne just to name a select few. Beyond work as a recording artist Tony embarked on a career in radio hosting on Colorado Springs FM station Jazz 93.5 FM with over 20 hours per week of on air time. 2019 saw Tony on the national airplay charts debuting at #93 on the Smooth Jazz Network top 100 and peaking at #70 with the single "My Name's Tony" In 2020, Tony will release his 3rd CD/EP entitled "Rhythm and Smooth Vol 1." with the 1st single "Old School Kind of Love" featuring Emanuel DeAnda (formerly known as "Lingerie" of the group Pretty Ricky) in Feb 2020. Venturing in business outside of music in 2019 Tony Exum Jr became the Global Brand Ambassasor for Kas'tell Vodka.
With unrestrained passion, impecable work ethic, soulful, sultry infectious sounds, and a engaging stage presence Tony Exum Jr is seasoned gem beginning to shine. As Grover Washington, Jr's 1982 hit record suggests "the best is yet to come".
Website
Social Media
Facebook
Twitter