Michael Blythe's Conspiracy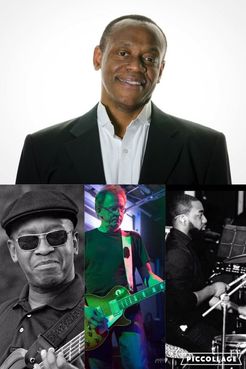 Upcoming Shows
Bio
From Spartanburg, SC, Michael grew up in a house surrounded by soul music and the like. Started playing with bands at age 15, playing up & down the Southeast US. The Michael Blythe Conspiracy is the latest endeavor, bringing all the best elements of the past, present and future.
David Lanik Guitar & Vocals
From Port Washington, NY also grew up in a musical home, started playing guitar at age 7, and never turned back. Rock, Blues, R&B, Soul & Funk. Love all of it !
Currently living in North Carolina, and holding down Lead Guitar duties with The Michael Blythe Conspiracy for the past few years.
"I really enjoy working with The Michael Blythe Conspiracy, as I've found we're like-minded on several levels musically"
Social Media