Jazzy Trinity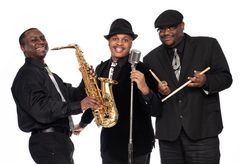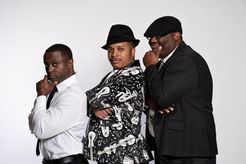 Upcoming Shows
Bio
Congrats to Jazzy Trinity as the recipient of "2019 Best Jazz Band of the Upstate" (Greenville News). The name "Jazzy Trinity" has about three different meanings. First, TJ Edwardz (leader, piano/vocals) and Carlton Jamison (Percussion) connected right after college and have always loved playing soulful melodies that often derive from jazz heritage. Second, the word "Trinity" indicates the spiritual element being that three original members are also proud musicians and music directors in their respective churches of the upstate. Lastly, the group started as a trio feature of TJ , Desmond Harris on sax, and Carlton Jamison.

Since then the group has amassed a number of stellar performances of both smooth jazz and dance parties at the World Beer Fest, Live after 5 Greenwood, Level 2 Olive Oil, Rainer's, Omega Psi Phi Mardi Gras, annual anniversary concert at the beautiful Art Center Greenwood (2016-), and private events in SC, GA, and NC. Their featured R&B/Pop single is "Party Time" (available on all digital platforms) featuring Tj Edwardz (voice) and Kevin Kennedy (guitar). Help them celebrate the "Best Jazz Band 2019" award by partying with them at their live shows, taking a selfie with them, and following them on social media #JazzyTrinity.

Repertoire Highlights & Artists (not limited to):

Grover Washington, KC Sunshine Band, Line Dancing, Beach Music, Frankie Beverly, Gerald Albright, George Benson, Roy Hargrove, John Legend, Bruno Mars, James Brown, Wilson Pickett, Bruno Mars, etc.
Videos
Website
Social Media
Facebook