Jazzsmith and Company Live f. Saxman Thom Chambers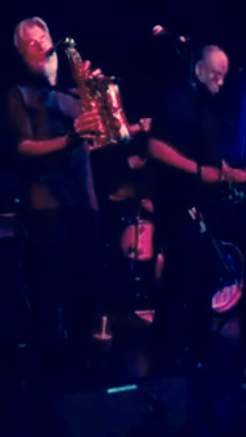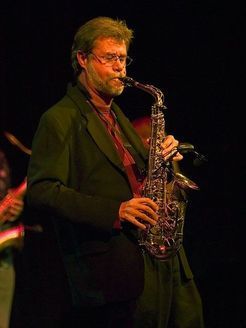 Upcoming Shows
Bio
Jazzsmith and Company Live Bio:
At the tender age of 5, Gerald Smith was introduced to the drums and by 10 years old he played his first professional gig as a lead vocalist and drummer. This accelerated beginning became a catalyst for his career. Gerald has played with several different bands throughout his career with varying styles such as, Funk, R&B, Rock, Country, Latin, Gospel and Jazz.
Born in the South and raised on the West Coast, Gerald attended Central Arizona College on a track and music scholarship. After touring with the college ensemble, he formed an R&B group in Arizona and began performing in clubs. After 15 years of local gigs, an opportunity to work as an engineer/studio manager in Trinidad arose. While in Trinidad, Gerald worked with a number of top-named artists such as: Izzy Stradlin of Guns N Roses, Toni Tony Tone', Kamiko Yamashita of Japan, Kassav of Sony France and many others. He also joined the group Michael Boothman and Kysofusion with RCA jazz, and they were the opening act for many artists such as Al Jarreau, George Duke, Wynton Marsalis, Tito Puente, Arturo Sandoval, Cassandra Wilson, and also performed with George Howard, Toni Tony Tone' and Helen Baylor in Trinidad. Upon his return to the US, Gerald joined the smooth jazz group Indigo City for a few years and then formed Jazzsmith. He has performed in many jazz festivals with the most notable being the Montreux Jazz Festival in Switzerland. Jazzsmith's most recent project is titled "Jazzsmith Live and Unedited". It is a compilation of his smooth jazz percussive styles and the smooth melodies from over the years.
Gerald Smith is also a recording, mixing and mastering engineer. He also has ample experience as a front of house engineer for live performance groups such as Solo (produced by Jimmy Jam and Terry Lewis), Kelly Price, Tony Terry, Toni Tony Tone', Ron Kenoly and many others.
Among all the accomplishments and accolades Gerald has garnered over the years, designing an instrument is his highest achievement to date. With the help of Alternate Mode, the makers of the DrumKAT®, and Pintech®, Jazzsmith has created an instrument that is unique in appearance and electrifying to experience. The instrument combines drumsticks and electronics using all percussion sounds, and even has the capability to replicate wind and stringed instruments also. No one has taken electronic drums to the level he exhibits and his promise is to delve even further into "E-Drumality" with each album he produces, without sacrificing quality.
All of his experience with instrumentation and engineering are useful because as a performing musician, he understands the importance of sound quality. This engineer/musical pioneer is a force to be reckoned with. From corporate functions where appearance and volume are crucial, to dinner engagements for that perfect ambience, and concerts for that high-energy in your face performance Jazzsmith is the perfect fit for your function and listening device!
Saxman Thom Chambers Bio:
Saxophonist thom chambers is both a musician and an entertainer.
He combines the two capabilities seamlessly that ≈ like the chicken or the egg argument ≈ you wonder which came first, the entertainer or the musician?
Media reviews echo similar sentiments using words like "captivating, entertaining, showmanship" and terms like "great musicianship and crowd-pleasing" to describe his on-stage persona.
Complementary contrasts like this are consistent throughout Chambers' musical style. Where his sound is particularly crisp it's also particularly full; where it's especially clean, dark and haunting tones lie just beneath the surface; soothing rhythms give way to fierce energy.
Chambers' class and clarity, and elegance and intelligence, make a definitive mark on listeners before blending like spice into a Latin beat, a jazz standard, or one of his signature tunes ≈ like Chet Baker's My Funny Valentine which Chambers made his own before renaming My Funky Valentine.
Whether he's performing original material, traditional jazz, or jazz standards, Thom's understanding, enjoyment, and appreciation for music energizes every sh
Social Media