Greg Manning & Jeff Ryan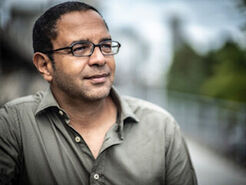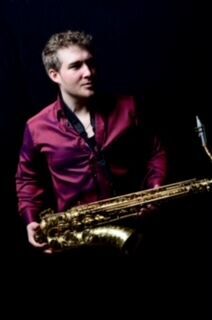 Upcoming Shows
Bio
International Composer, Producer and Keyboardist, Greg Manning

Greg Manning is a Berklee College of Music alum and an amalgam of cultures. Born in Nigeria and raised in
Switzerland, Greg moved to Los Angeles in 2002 and has had an incredible career as a composer, producer, and
keyboardist.
Greg's music is the union of jazz, soul, and funk and is described as "Soul-Jazz at its best." His single "Sunrise
Boulevard" landed in the #1 spot on the Billboard Chart. Greg's latest single titled "Be Strong", released 31
December 2021 is currently on the Billboard "Most Added" Chart and can be heard on SiriusXM. The title track of
his album "Sugar and Spice," spent 20 weeks on the charts rising to #5 on Billboard and his chart topping single
"Top Down" was celebrated as Billboard's 2019 Smooth Jazz Song of the Year. Greg once again is off to an
incredible start in 2020, as his single, "Twinkle" debuted at #29 on Billboard and has now released a second single
"Grateful" featuring Judah Sealy.
Greg is no stranger to the Billboard success as both a solo artist and a producer, working with top jazz artists like
Jeff Ryan, Will Donato, Paula Atherton, Phil Denny, Kim Scott, Blake Aaron, Blair Bryant, Kevin Jackson, and many
others. Greg has been nominated for two Grammy Awards, one with Herb Alpert - "Human Nature" Best
Contemporary Instrumental Album - 2016 and another with Keb Mo - "The Reflection" Best Blues Album 2011.
Greg is also a three-time certified platinum producer for Universal Music Switzerland and has had several Swiss
Chart toppers.
Greg is the former keyboardist and music director for Grammy Award-nominated artist Jonathan Butler and
keyboardist for Mindi Abair, Gerald Albright, Will Downing, Richard Elliot and Kirk Whalum, to name a few. Greg
toured extensively for ten years throughout the U.S., Europe, South Africa, and the U.K., performing at some of the
world's most prominent festivals and jazz venues. For more information visit gregmanningmusic.com
International, #1 Billboard Recording Artist and Billboard Artist of the Year, Saxophonist Jeff Ryan
Jeff Ryan was born and raised in Walnut Creek, CA, but also spent time growing up in Asheville, NC. In his early years he played in jazz ensembles but always felt a deep connection to the contemporary jazz greats such as Richard Elliot, Gerald Albright, Dave Koz and Grover Washington. Today Jeff ranks as one of contemporary jazz's top emerging artists.
Jeff landed the Jazztrax Debut Artist of the Year and the Smooth Jazz Network Break Out Artist of the Year with his first three singles hitting #1, #3 and #6 on the Billboard Charts. Jeff's debut single, "Up and Up," flew to No.1 on the Billboard chart. Ryan's producer and writing partner on Embrace was chart-topping composer, producer, and keyboardist Greg Manning. The winning chemistry and connection they share is undeniable, whether it be in the studio or on the stage.
"Double Up" was the first single released in May 2020 from the new album "Duality." It debuted as the No. 1 Most Added on Smooth Jazz Billboard. In 2020 Jeff was also named 2020 Billboard Smooth Jazz Artist of the Year. Jeff's second single from this album "Sentimental Soul" landed the #1 spot on the Billboard Chart and was later named 2021 Billboard Song of the Year. Jeff's third single from this album titled "New Day" featuring guitarist Adam Hawley is quickly racing up the charts and is currently sitting in the top 10 on Billboard.
The buzz surrounding Jeff led to performances at the Catalina Island JazzTrax Festival, Stockton Jazz Festival, Oxnard Jazz Festival, Mallorca Smooth Jazz festival, Roland's Intimate Smooth Jazz Getaway, Spaghettini's, Yoshi's, Big Bib Too, The Perfect Note, Harvelle's, The Mediterranean Jazz and Supper Club, Tempe Center for the Arts, Judy Bayley Theatre on the campus of UNLV. Jeff has also shared the stage with jazz greats such as; James Lloyd, Marion Meadows, Eric Darius, Paul Taylor, Nick Colionne, Nils and Julian Vaughn. For more information visit jeffryan.com
Social Media