BK Jackson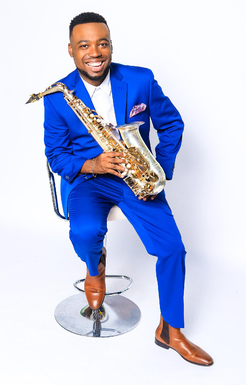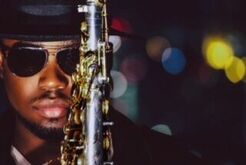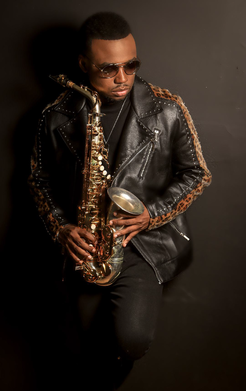 Upcoming Shows
Bio
Bernard "BK" Jackson is an international-performing saxophonist, electrifying audiences across the globe with his unique playing style, energetic stage presence and unparalleled passion for music that touches the soul. A native of Tampa, Florida, he goes by the stage name "BK Jackson" and has crossed musical paths with industry giants such as B.B King, Brian McKnight, Bruno Mars, Hunter Hayes, Chaka Khan, Fantasia, Zac Brown Band and more. Most notably, BK spent four years touring domestically and abroad with musical icon Prince, performing timeless hits for sold out arenas night after night as a member of his 11-piece horn section, known as New Power Generation (NPG) Hornz. Since to 2015, BK has been rocking the stage with New Orleans front man Troy "Trombone Shorty" Andrews as a member of the multi-talented musician's touring band, Orleans Avenue. The group headlines tours around the world, bringing audiences a classic infusion of the New Orleans brass band sound, perfectly mixed with sonic rock, jazz and hip-hop influences. In addition to headlining their own sold-out shows, the group has also opened for powerhouse acts such as The Foo Fighters, Zac Brown Band, Lenny Kravitz, Hall & Oates, and the Red Hot Chili Peppers. In February 2023, BK began touring with Anita Baker. He continues to tour the world with Trombone Shorty and Orleans Avenue and CeeLo Green. When BK is not touring the world, BK is focusing on his solo career, featuring a brand-new show, colliding the sounds of hip hop and jazz – "Sax & Scratch."

As a child, BK first picked up the saxophone at the age of 11 and quickly began making a name for himself as a young performer to watch. Snagging numerous awards and recognitions for his undeniable talent and skill, BK was voted as the Tampa Bay Entertainer of the Year (First Annual Black Diamond Award) and was the NAACP ACT-SO (Afro Academic Technological Scientific Olympics) Gold Medal Winner in the Music Instrumental/ Contemporary Category. BK was also selected as a finalist in the Fifth Annual Capital Jazz Festival Challenge in Columbia, Maryland. He later went on to win that competition, becoming the youngest person to ever do so. Most recently, BK has been voted Smooth Jazz Network's 2019 Breakout Artist of the Year. This award recognizes artists for their success on radio and live show experience.

BK Jackson's sophomore release, Life of the Party, is the personification of his electric personality. Mixing today's mainstream pop, hip hop, and R&B music into a jazz format, this album is titled perfectly because a party is exactly what this music starts. Alongside BK are some of the industry's finest artists, including, Trombone Shorty, Adam Hawley, Ro$$ Mac, Sherwood & The Loudpack, Nicholas Cole and more!! Blending the high energy and sonic movements of pop with the syncopated and intriguing intervals of jazz, BK has been referred to as "young and fresh" and "exactly what the genre needs" by industry icon Dave Koz. Koz also broke both singles from Life of the Party on his SiriusXM Watercolors radio show.

"Paradise" is the first of two leading singles from Life of the Party. This single debuted #2 on Billboard Smooth Jazz, SmoothJazz.com and Groove Jazz Music's most added charts and finished 2018 on Smooth Jazz Network's Top 100 singles for 2018. BK's latest single, "Velvet Ropes" followed suit debuting #1 on SmoothJazz.com and #2 on Billboard Smooth Jazz Most Added charts. This single would go on to place inside the top 20 on three different smooth jazz radio charts.
BK is a graduate of Florida A&M University with a degree in music industry and entertainment. BK is an initiate of the Beta Nu Chapter of Alpha Phi Alpha Fraternity, Inc.

Keep up with BK Jackson by following him on social media and subscribing to his newsletter for updates on upcoming shows, appearances and more! @bkjacksonsax
Website
Social Media
Facebook
Twitter