David Glymph & Simple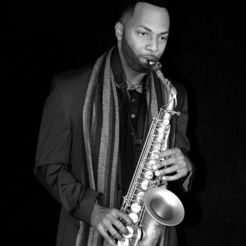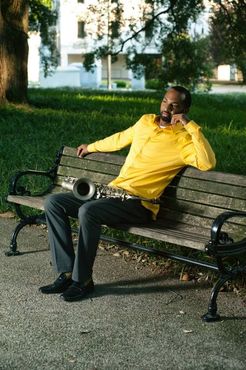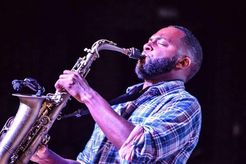 Upcoming Shows
-Fri-
2
DEC '22
7:30 PM
&
10:00 PM
Bio
David Middie Glymph is aptly nicknamed Saxomani because he makes his custom class vintage-finished
P. Mauriat Alto Saxophone (Model PMXA - 67R) an extension of his body and soul.
David has experience in jazz, concert and marching bands and it is evident in his stage presence.
The Saxomani has been an integral part of Mike Stone and
The Kritikal Band. Now moving into the future as band leader of Simple, he hopes to bring back that 90s smooth jazz.
David has played in festivals, concerts, fundraisers, weddings, and more. He most recently
was honored to open at Elizapalooza 2014 (major fundraiser for Eliza that has helped raise more than
one million dollars during campaign). He has played at The Jacksonville, NC Jazz Festival with the amazing
JMichael Peeples, and premiered at the new Winston's Restaurant in The Granary Hotel, Event, and Convention Center. He also performed at Lynchburg and Danville's Ribs Rhythm and Blues Festival this year.
His new CD in production, Walking Into The New, showcases bits and pieces of Boney James, Grover Washington Jr, Micheal Franks, and many other jazz influences as you can hear it from his new single. Visions of Silhouettes.
Videos
Website
Social Media
Facebook